Athlete visit - 27.09.18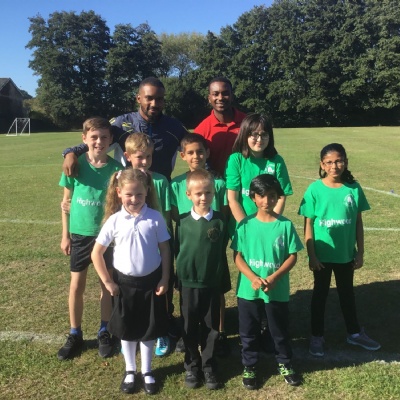 International Triple Jumper, Daniel Lewis, came in on Thursday 27th September and lead a sponsored fitness session for the children and spoke to us all about becoming a top standard athlete. The money raised will be used to buy more sports equipment for the school, and to help support current and future British athletes, so we hope the children have all been collecting as many sponsors as possible!
We will let you know the final amount collected in the next few days.